优质棺木 / 骨灰瓮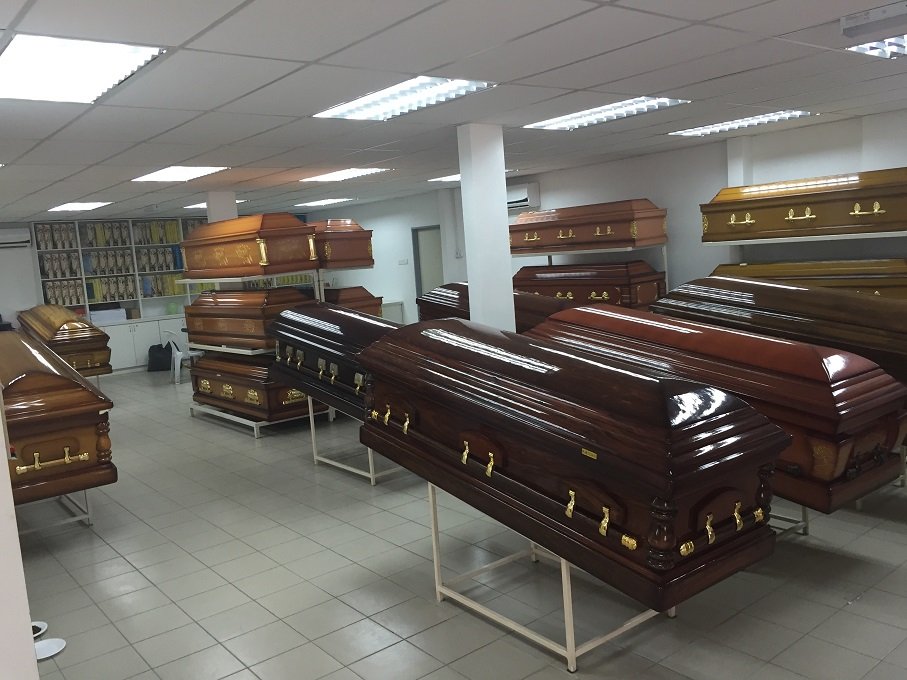 There are various types of wooden casket &urn are used, but it comes down to three basic choices which are wood casket, metal casket and cremation casket. The first two are normally for burial purposes and the later, as the name hints are used for cremating the deceased.
Wood Caskets
The most beautiful choice when it comes to burial cases, wood caskets are made of hardwoods like walnut, oak, cherry or mahogany and some softwoods like pine. The more beautiful and rarer is the wood, such as mahogany, the more expensive it might be.
Metal Caskets
Metal caskets are believed to last longer than traditional wood caskets, helping to elongate the preservation of the body. Common metal is used to create the caskets, which include bronze, copper and steel. As with wood, when the finer metals are used, it will increase the price, and some metal caskets include options such as rubber sealers that also help with preservation.
Cremation Caskets
Cremation caskets made out of pressboard, cardboard and canvas are not only ideal for viewings but are an environmentally and financially friendly option for those who select cremation. In recent years, cremation has gained popularity for different reasons. For example, it allows loved ones to keep the departed close, whether in an urn or as customized jewellery. Also, this process allows the deceased's remains to be returned to the earth in meaningful locations, like forests and old fishing spots. While choosing an urn, there are a number of factors to take into consideration like cost and aesthetics. There are six types of urns to choose from.
Hardwood
Woods like cherry, mahogany, and oak are modest and dignifiedchoices for an urn.
Metal
For a classy look, choose bronze, copper, or brass with the option of custom engravings.
Ceramic
Ceramic urns have a creative exterior and are a beautiful choice for those who loved the artistic approach in their lives.
Marble
Marble speaks of dignity. For a classy urn that is representative of affluence, this is an excellent selection.
Keepsake Urns
These allow survivors to always keep their lost love nearby. Keepsake urns come in different forms of jewellery, pendants and bracelets.
Biodegradable Urns
For those passionate about the health of the environment, biodegradable urns offer an earth-friendly selection for them.
There are various types of wooden casket &urn at reasonable costs. One can surely find one that suits their budget limits for the funeral and cremation service of their departed family member.